"Honestly, I was a little anxious attending The Light for the first time...a little unsure of what to expect. But as soon as I walked through the front doors, it felt like home."
Jason Williams
Check Out Our Virtual Tour
We welcome you and your family to The Light. We trust that after your first visit to The Light you will feel right at home.
You will be greeted at the doors with a welcoming smile from our amazing volunteers who can direct you into our services and answer any questions you may have.
When can i attend?
The Light meets every week and offers services and Bible studies to attend.
Main Service: Sundays at 9:00am | 11:00am
Young Adults: Monday nights at 7:00pm
Adult Bible Study: Wednesday nights at 7:00pm
Light Youth (7-12th graders): Sundays during 11:00am service after worship AND Wednesday nights at 7:00pm
Night of Worship: 1st Wednesday of every month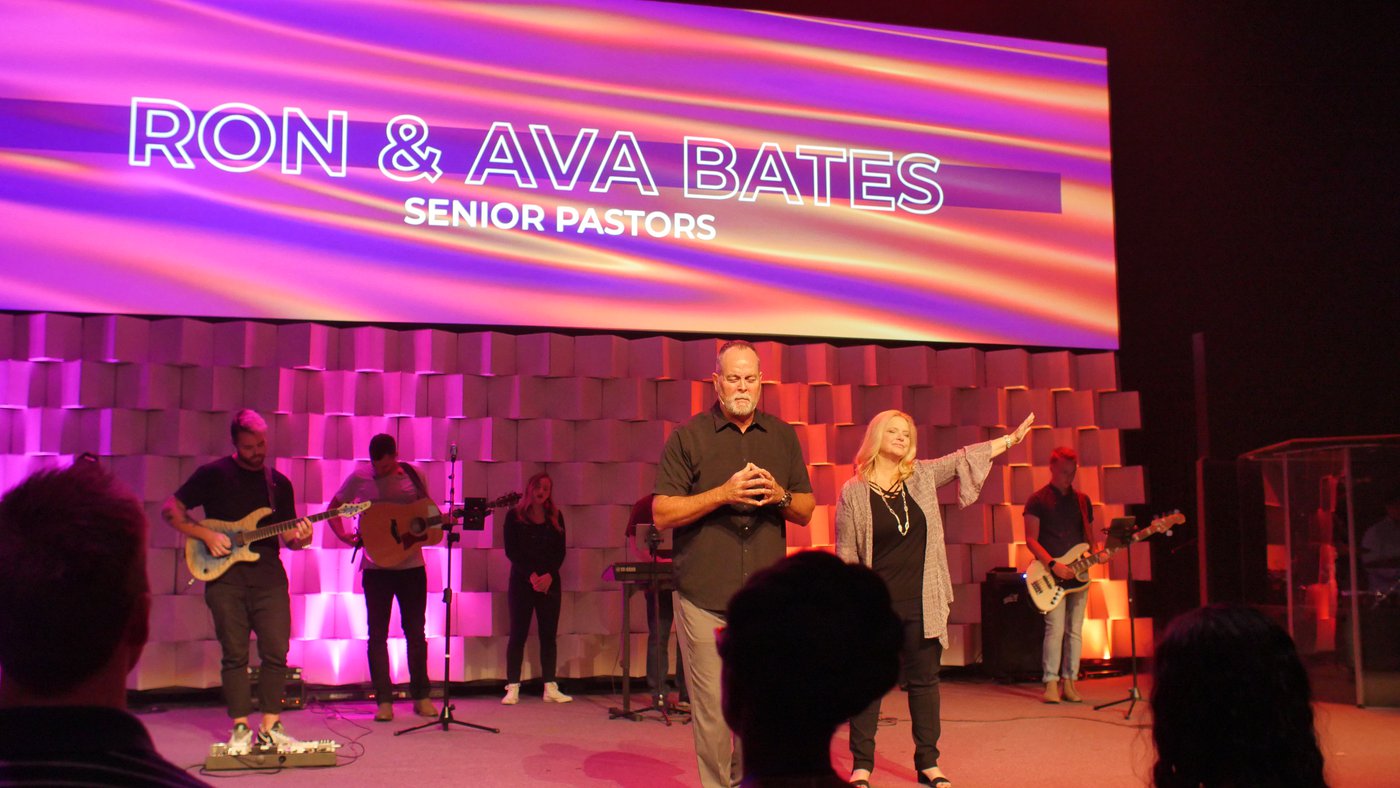 What can I expect?
HOW LONG IS A SUNDAY SERVICE?
In total, a service is about 60 minutes in length. Services begin with the Worship Team leading the church in music with song lyrics projected onto the screens so you can sing along and join with our worship team. After the worship portion of service, you will be greeted by our pastors, and then hear a thought provoking and spirit-filled sermon by our Senior Pastor, Dr. Ron Bates.
WHAT'S THE CULTURE LIKE AT THE LIGHT?
We define our culture in one word: RELATIONAL. We believe people should experience the embrace of God while building relationship with others. We unconditionally love all people, and because of that, we put an importance on growing the Church how Christ did - through community and sharing life together!
WHAT ABOUT MY KIDS?
We believe that kids should have a fun time at church while at the same time be taught the Word of God. Our KidsLight Department has a very thorough check-in process and places your children's safety a top priority. The first time that you visit you will want to allow yourself an extra 15 minutes to get signed in at our KidsLight Info Center. KidsLight is offered at every Sunday and Wednesday service for kids ages infant through Grade 6.
Let us know you're coming- we have a gift for you!
Ready to check out The Light in person?
Here's what to expect if you decide to plan a visit!
We have reserved parking for our guests with clearly marked signs.
We will have a special gift designed just for you waiting at the info desk. (Just let them know you planned your visit and give them your name)
We will provide a powerful and impactful service for you filled worship, testimonies, and the Word. While this is happening your Kids will be having a blast in Kids Light and learning about all that Jesus has done for them!
Location and Directions