Kids Ministry at The Light
At Kids Light, our kids (infant through 6th grade) experience safe, age-appropriate environments where they learn about Jesus in a creative and relevant way.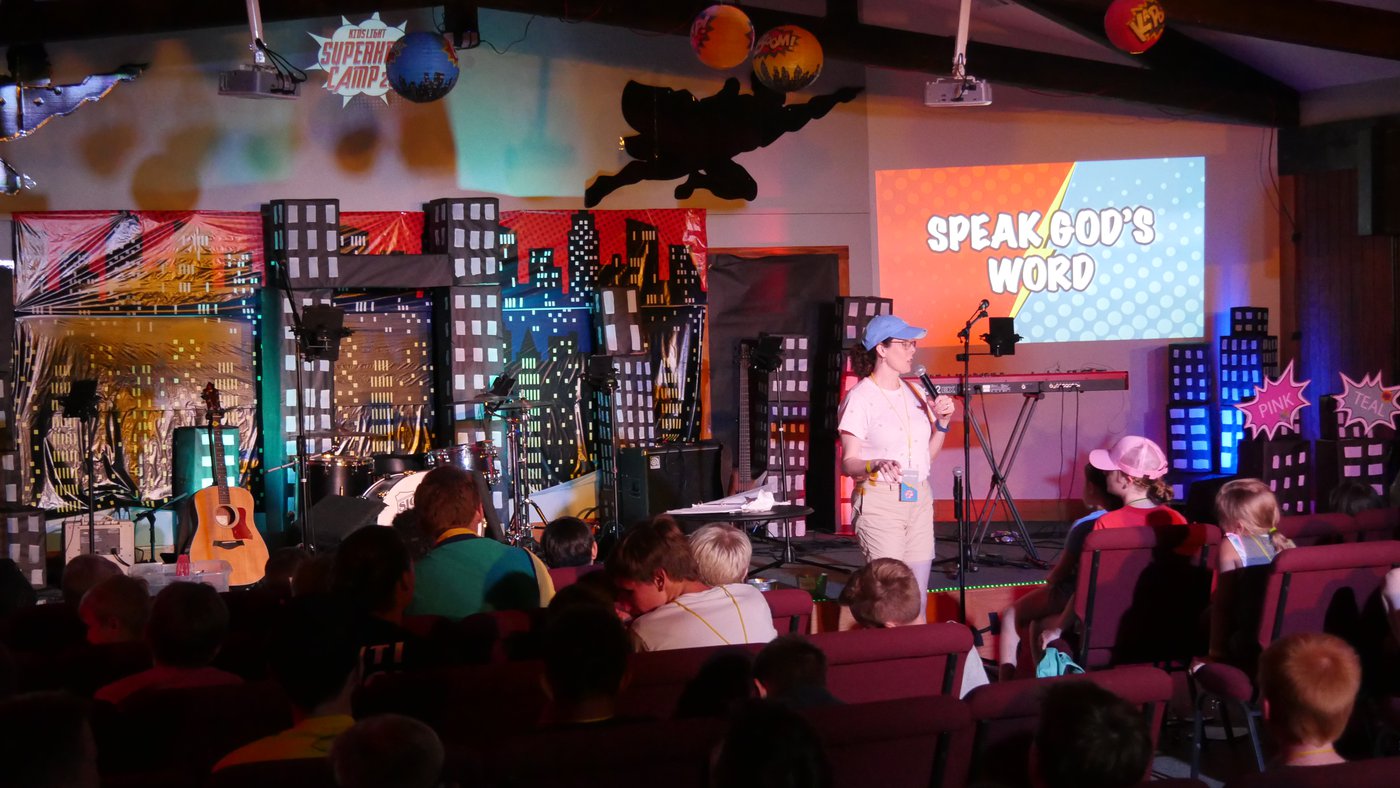 Your first visit
Here's what to expect when visiting Kids light for the first time:
Kids Light is in the front building (SLC) during both of our regular Sunday morning services. There we will meet your family, check your child into our system, and then one of our volunteers will lead your child to their age-appropriate room.
When checking in for the first time, we will ask for the following personal information (NOTE: We value your privacy and will not share this information with anyone):
Parent/guardian name(s)
Child's name
Child's birthdate
Home address
Phone number
Any special instructions (allergies, special needs) for your children
How check-in works
Before Service: You can check-in your child at any available kiosk. After finding your child's name in the database, you and your child will be given matching name tags that are exclusive to your family and your visit. Your child will need to wear the name tag portion while you keep the matching tag.
Note: We recommend checking children in around 10 minutes before service starts.
After Service: After the service is complete, you will return to your child's classroom and show your tag in order for your child to be released back to you.
During Service: In the event that we need to contact you during the service, your child's identification code will appear on the screen. We ask that you exit the auditorium immediately and look for a staff member or volunteer who will direct you to your child's room.
Meet our Kids Light Director
Rhonda serves as the Director in the Kid's Ministry here at The Light. She has been involved in various types of church ministries for over 35 years in MO, KS, NC and OK. She has served in Children's Ministry with most of that time in a leadership capacity. Rhonda has been married to Terry Divine for 15 years and has two adult daughters, two stepsons, and six grandkids. She has a great love of Arts and studied Photography at the Art Institute of Atlanta. She previously owned her own Home Staging business.
Hobbies: Rhonda loves to spend time traveling (day trips or long far away vacations) and usually has a camera in her hand capturing photos. She is a certified scuba diver, a lover of Jesus Christ, and of God's beautiful creation.